Please join us in welcoming Sean McKenna to the Camp Kirk Office Team! As our Assistant Director, Sean will be leading our CK Community Weekends program and overseeing camper applications for Summer 2023.
Although new to the full-time office team, Sean has been plucking his banjo for Camp Kirk for many years. We're thrilled he'll be working with our camper families and staff this year. Take a read below to learn more about Sean!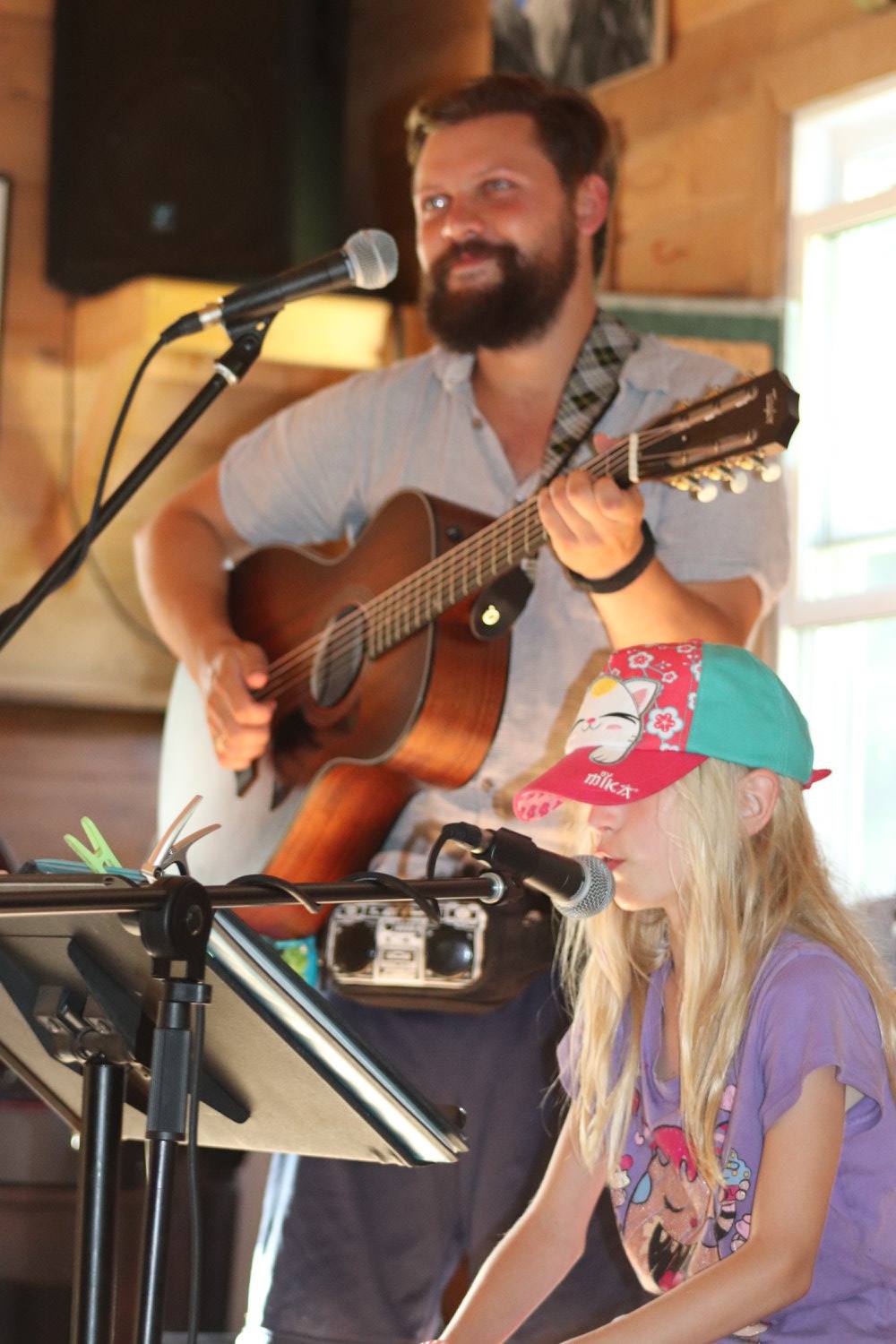 "Hi there, I'm Sean, and I am so excited to be returning to Camp Kirk as Assistant Camp Director! I worked at Camp Kirk from 2015-2017, first as the Music Program Instructor, and then later on as a cabin counsellor, and support staff. After working at Camp Kirk, I moved to Halifax, Nova Scotia in 2017 where I worked with vulnerable youth in long term care facilities, homeless shelters, and in after-school programs as a Youth Care Manager. 
I moved back to Ontario in 2022 to be closer to family and friends, and am thrilled to be closer to the Camp Kirk community as well. Camp Kirk is a place like no other, with some of the most caring, kind and creative people I have ever met. It's a place where friendships are made, talents are explored, uniqueness is celebrated and where magic happens daily. I couldn't be happier to be back. 
As Assistant Camp Director, I will be working closely with Erica, Tara and Victoria as we get ready for Summer 2023, Camp Kirk's 30th summer! I will be involved in camper applications and registration for next summer, meeting with and attending to the needs of camper families through the year, and the Camp Kirk Community Weekends! "