Work at Camp Kirk
Working at Camp Kirk is a one-of-a-kind experience. Our staff create a supportive space for neurodiverse kids and youth to find their people, passion, and place in the world. The work is both challenging and rewarding, fun and exhausting. It may just be the hardest job you will ever have, but it will help you learn about yourself and develop skills to make the world a kinder and more compassionate place. 
The  success of Camp Kirk is due, in large part, to the quality of  the staff we hire. Staff members make or break the experience each  camper will have at camp. If you are ready to make a huge impact, work  really hard, and have the time of your life, we welcome you to apply!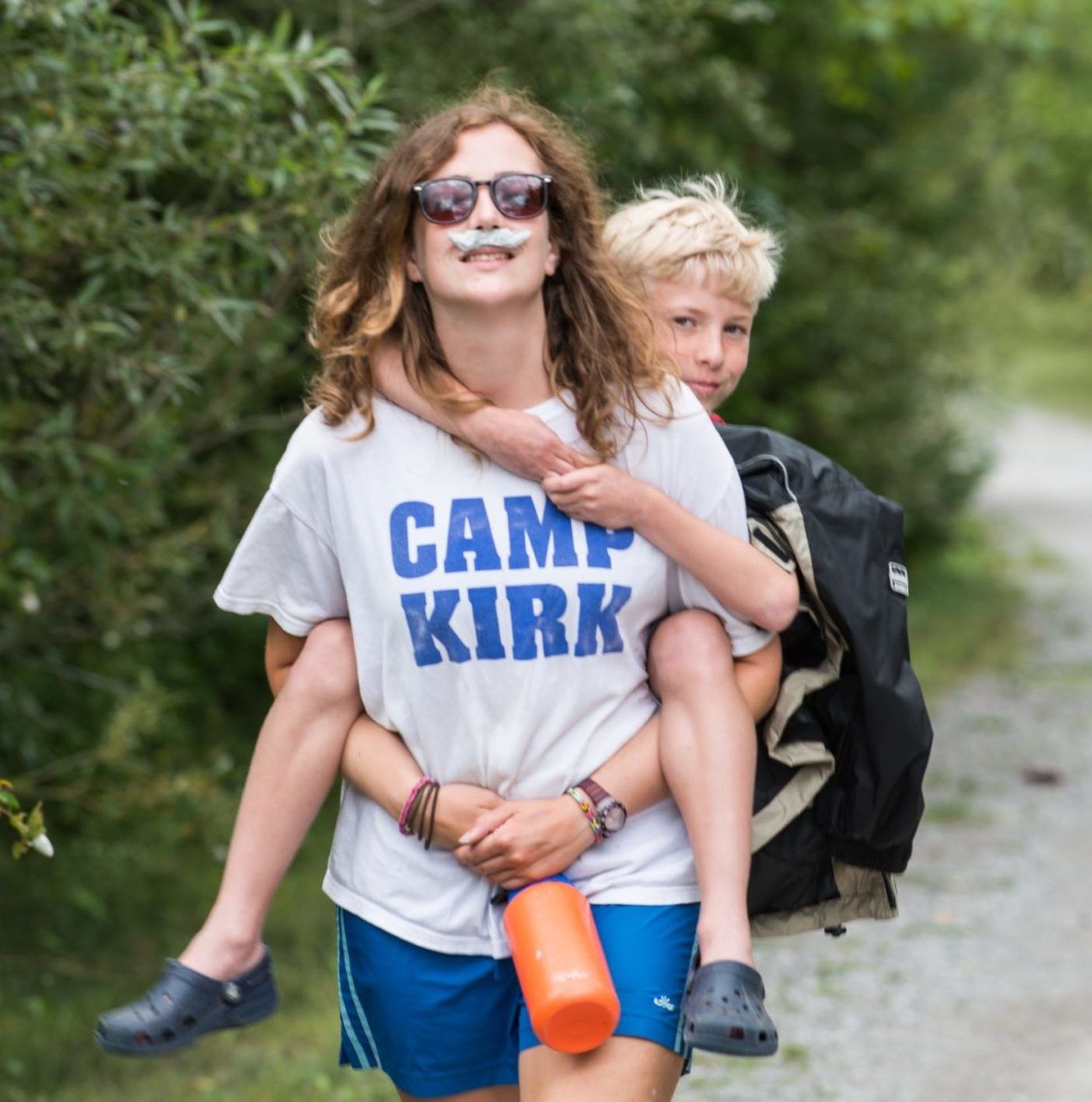 What are We Looking For? 
We seek out individuals who are compassionate, eager to learn from others, and who aren't afraid to try different approaches. We look for individuals who aren't afraid of failing, and who are ready to take a deep breath and try again. 
We look for individuals who are strong team players. Working at Camp Kirk requires you to live in close quarters, and work with a variety of different people and personalities. 
Of top importance, we are looking for individuals who love working with kids. Staff who thrive at Camp Kirk are one's who don't mind getting their hands dirty, and who can let their sillier side shine through.
Hear what our Staff have to say
Applicant Requirements
19+ years old

All staff are required to be vaccinated against COVID-19, in accordance with

Camp Kirk's Vaccine Policy

Working at camp  is physically and emotionally demanding. Applicants should be in good physical and mental health and be able to work long, busy camp days. Applicants should be in a position to support and care for campers who may present challenging behaviour and may be going through mental health struggles.

Applicants should be keen to work and live in a close-knit communal setting. 

Please see job descriptions for additional requirements for specific positions.
The Transition Program
A program designed for our former Leaders-in-Training
The transition from Leader-in-Training (LIT) to staff is a big change and can be a challenging process. Performance expectations, level of responsibility, the work pace, and social dynamics are all aspects of the staff experience that will feel different from your LIT experience. The Transition Program is designed to help LIT graduates to successfully navigate this transition. 
Transition Program participants are regular staff members, and they hold all the same roles and responsibilities. However, the Transition Program offers participants an extra layer of support from their supervisor and the Camp Director to ensure they feel confident and successful transitioning into the role of staff member. 
How to Join the Transition Program
Simply submit a staff application through our Staff Portal. If you were a Camp Kirk camper or an LIT within the 4 years prior to applying, you will be automatically placed into the Transition Program. 
Staff Portal
Login to the staff portal to update your profile and upload documents
+
Apply
Submit an online application to apply for a staff  position with Camp Kirk
+
Building an Inclusive Community
Camp Kirk is committed to creating a safe and inclusive community for our campers and staff. To achieve this goal, we need a diverse staff team, made up of individuals that can bring different perspectives and lived experiences to our team approach. 
We encourage anyone with the right mindset and motivation for the job to apply. 
Accommodations
We want to ensure that each applicant is assessed in a fair and equitable manner. Please let us know if you require accommodations at the application, interview, or onboarding stage. Simply contact us campkirk@campkirk.com, or fill us in on your application. Information provided will be handled in a confidential manner. 
Equity & Inclusion Policies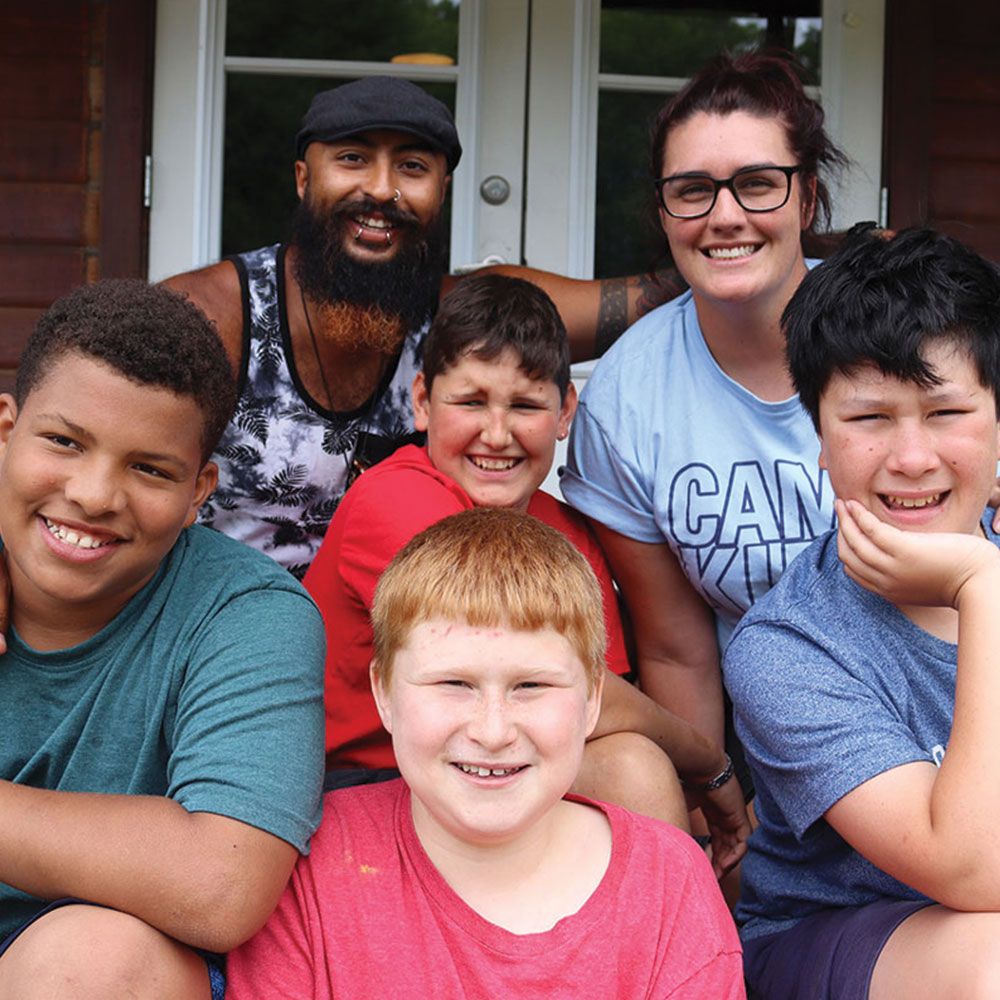 Frequently Asked Questions
Do I need certain experience or certifications to apply?
No! We are looking for individuals with a 'good head, good heart', and a desire to learn from our campers. We require that you are ready to work hard, learn from your mistakes, and have fun. With those personal attributes, you have the right ingredients to be a strong staff member.
It is okay if you do not have previous experience working with individuals who have exceptionalities. We host our 10-day staff training session to equip our team with the knowledge and skills to support our campers.
NOTE: If hired, we do require staff members to submit the following before the start of their summer contract: 1) Standard First Aid and CPR certification. [summer staff only], and 2) Criminal Record Check.
What training would I receive?
Summer Staff: All staff participate in an intensive 10-day staff training period, included in the contract dates. This 'pre-camp' training includes:
Seminars by professionals within the fields of mental health, education and social work
Teamwork and leadership building activities
Therapeutic crisis prevention and intervention training
Training on Camp Kirk's philosophy, approach, and policies and procedures
CK Community Weekend Staff: Staff members take part in a series of training sessions- some trainings are hosted online, other trainings are hosted in-person. Training topics are the same as our summer staff training, but the training scope is tailored to a shorter program experience. 
Is there an age requirement to work at camp?
You must be 19 years of age or older to work at Camp Kirk, unless you are a graduate of Camp Kirk's LIT Program. 
What is a typical work day at Camp Kirk?
Take a look at our Daily Schedule to see what a typical day looks like.
Staff must be awake and ready to go by 7:30 am. Each day you will have a scheduled break period where you are free to do as you please – shower, do laundry, rest, read, etc. At the end of the day, once campers are in bed and asleep (~9:30-10:00), staff generally like to hang out in the director's cabin, grab a snack in the kitchen or chat with others in their cabins/rooms.
Can my special diet be accommodated?
We are able to accommodate most special diets that are required for medical reasons (i.e. allergies, dairy or gluten intolerance, etc.).
At each meal we offer two menus- our main menu, and a vegetarian menu. Staff are welcome to sign up for either menu, as long as they stick to their choice for the duration of the summer.
Where do Staff Members Sleep?
Camp Kirk staff sleep in staff quarters.
For our summer camp program, staff sleep in Staff Cabins with 3-4 other team members. 
For Camp Kirk Community Weekends, staff are assigned their own room, which includes a private washroom.