Unfortunately, we have some sad news to share….
Due to the current state of the pandemic, we have made the decision to cancel all in-person programming this summer. We were hopeful that we could offer some form of in-person support to our families, but the current state of the pandemic has created too much uncertainty to launch anything new at this moment. Although canceling camp for yet another year is heartbreaking, we feel it is the right decision for the health and safety of the campers, leaders-in-training, and staff.
Although our regular camp program is suspended, we will be continuing our virtual programs throughout July and August to help our campers infuse some fun and social connection into their summer.
On a personal note, I just want to thank everyone who has stuck by Camp Kirk throughout all the up's and down's of the pandemic. It is a tough time in the camp world, but your support has given us confidence that we will get through this stormy period. We are on pause for now, but we will be back at it as soon as we can to ensure there will be many more years of Camp Kirk to come.
Thank you for being part of the Camp Kirk community – your love and support are appreciated now more than ever.
Sincerely,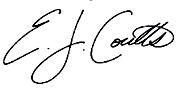 Erica Park-Coutts
Executive Director